Moscow, St. Petersburg, Karelia and Golden Ring...
NO IMAGES? VIEW IN BROWSER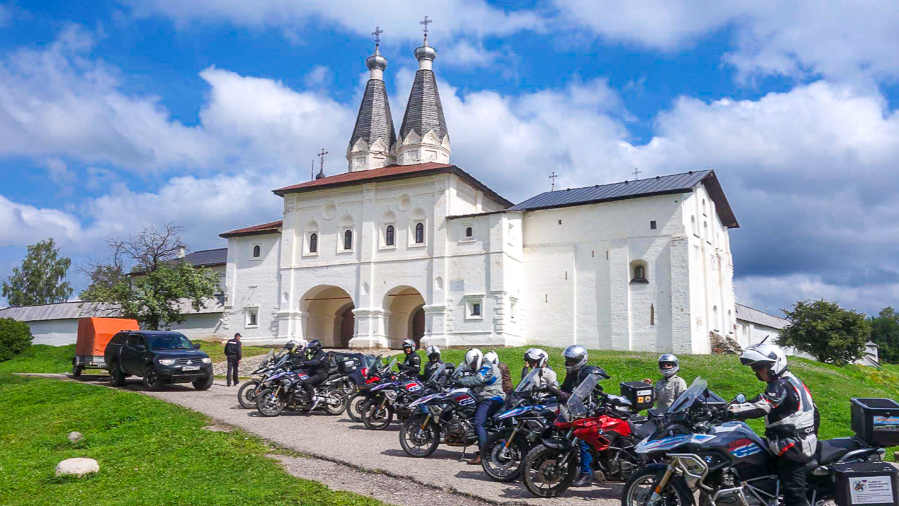 Greetings,
In our previous newsletters we have told you about our TOP-3 Tours, a journey to the Altay Mountains. Good options, aren't they?

Now we want you to take a closer look at our Best of Russia: Moscow - St. Petersburg - Karelia - Golden Ring Tour. A 14-day ride where we visit Moscow, the capital of Russia, old towns of the Golden Ring, marvelous St. Petersburg, fascinating and chilling Karelia Republic with huge lakes and many old monasteries.
We call this tour "the Best of Russia". Why? Because it allows you to get the most from Russia in only two weeks. You will visit many cultural sites, historical cities and beautiful landscapes of Russian North (not the very North, don't worry).

This is a perfect choice for those who is used to a relaxing and comfortable driving: daily distances are small and the cultural program is rich. In this tour there are many museum and palaces, churches and cathedrals, restaurants, excursions and sightseeing.
TOUR OVERVIEW

DATES: see our CALENDAR HERE

ROUTE:
Moscow – Tver – Velikiy Novgorod – St. Petersburg – Sortavala – Petrozavodsk – Vitegra – Vologda – Yaroslavl – Moscow
DURATION: 14 days (9 riding days + 3 rest days + 2 days arrival/departure)
MILEAGE:
3000 km (1864 miles)
ROAD DESCRIPTION: 97% asphalt, 3% unpaved roads
TOUR LEVEL:
IntermediatePRICE:
from 3950 EUR (includes BMW F750/850GS rent)
Tour starts in Moscow. After a local guide shows us the capital's main sights including Kremlin, Red Square, Bolshoi Theatre and the most beautiful underground in the world, we start our journey to the North.

Driving through the countryside areas, passing Seliger lakes and Valday national reserve we approach medieval town Novgorod listed as UNESCO heritage site.

We arrive to Saint-Petersburg, the most spectacular city in Russia and spend two full rest days here admiring charm and beauty of its historical center and neighborhoods. The State Hermitage museum and the famous Amber room are on our list.
From here we move to Republic of Karelia, amazing place known as land of lakes and rivers. Riding along the curvy shore of the huge Ladoga lake we arrive to region's capital Petrozavodsk, founded by tsar Peter the Great as the center of ammo production.

A small boat brings us to Kizhi, a fantastic example of wooden architecture of the XVIII – XIX cent. built on an island and protected by the government. Before returning back to Moscow we are visiting some of the majestic cities of the famous Golden Ring: Vologda, Yaroslavl and others.

Crossing it with the private ferry and enjoying some off-road trails in the area around we continue riding South to the land of waterfalls and national reserves. You will enjoy numerous mountain ranges; through the sequence of Siberian altitudinal vegetation zones we observe ancient mounds which are the witnesses of nomadic Scythian culture. Fantastic views of the powerful Katun river will accompany us on the way back to Novosibirsk where this outstanding journey will finish.

TOP-4 REASONS TO JOIN THIS TOUR

1. Visit both capitals, Moscow and St. Petersburg, as well as many other small towns that you need to visit to understand what Russia is about

2. Solid total mileage of 3000 km. which is enough to enjoy riding as well as culture and nature

3. Visit Karelia, a territory on the border with Finland where you can enjoy the triumph of nature

4. The route runs along the areas where the most significant historical events used to happen

St. Petersburg, Historical City Center and the State Hermitage Museum

The most European city in Russia, cultural capital of the country, a museum under the sky, a place where most talented Russian artists, musicians and writers used to live, a city of three revolutions, St. Petersburg represents the country's pride and heritage. A visit to the State Hermitage Museum, hosting one of the biggest collections of Art in the world will show you the masterpieces of Raphael, Rembrandt, Michelangelo and others
Karelia, the Land of Lakes

This sparsely populated area attracts everyone with the beauty of its vast forests, lakes and rocks. Due to the small population, it is preserved in its original form – it is not a popular resort, it is the North itself. Karelia is well suited to stay on the rocky shore of the lake, and relax in silence, getting in touch with nature. In addition, Karelia is just perfect for the ride: many of our guests call the road from Sortavala to Petrozavodsk as the best in their lives
Kizhi National Wooden Architecture Museum

This historical site (Kizhi pogost) was founded in the XVII century on Kizhi island. The island is located on Lake Onega in the Republic of Karelia .The pogost is the area inside a fence which includes two large wooden churches (the 22-dome Transfiguration Church and the 9-dome Intercession Church) with a bell-tower. The pogost is famous for its beauty and longevity, despite that it is built exclusively of wood. In 1990, it was included in the UNESCO list of World Heritage sites
Golden Ring Towns

In 1967, the Russian art historian Yuri Bychkov created a list of ancient cities and town of Russia, which preserved the biggest cultural and historical values. A popular tourist route "Golden Ring" was created on the basis of his work. We will visit some of the cities of this famous route to get into the spirit of ancient Russia, at a time when it was not yet an Empire, but already a Tsardom. We give our special praises to Yaroslavl, the main city of the Golden Ring, where we will stay for the night and explore its historical center
Read trip reports from past Tours

From Russia with Love,
RMT Team

You have received this message because you have a subscription for Russian Moto Travel Company news.

© Copyright 2015-2023 Russian Moto Travel Company. All Rights reserved. Russia, Moscow, 1-st Borodinskaya street, 2A, 121059